My Dating Space
by Diva Rebecca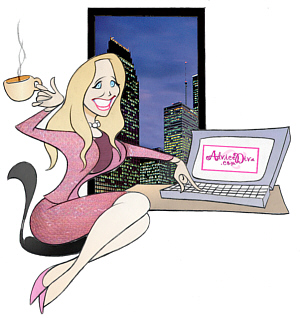 MySpace.Com where you can create a personal profile page, find long lost friends, make new friends and do searches for people in your area or for people with similar interests. You can use MySpace for personal reasons and even for business. It can be a great tool for the self employed because it even allows you the ability to network in your field of expertise. But the most enjoyable part of MySpace is using it for your own personal reasons. And for the single man or woman, MySpace is proving to be the ultimate dating resource.
First of all, MySpace is free, completely free. You never have to pay for anything and so far they have not even allowed the option of being able to pay for some sort of glorified upgrade. All of the features are the same for everyone so that no one will have an advantage over the other, every resource available on MySpace is free. This alone is hurting the online dating competition. Since MySpace is so infinitely popular, they make their money through expensive advertising. I laugh when I see all of the online dating websites trying to advertise on MySpace. Do they think this will actually work? Why bother to pay anymore for dating when you can have a blast online meeting people for free?
Still, many people are skeptical of online dating. This is especially understandable when there are wacky people out there in the online dating scene such as the infamous Darren Sherman who ended up stalking a woman trying to make her pay up for half the date when she decided that a second date was not in order. We also hear on the news of many pedophile perpetrators who utilize this free resource to prey on the innocent. But no matter how many stories are told of the woes in online dating and MySpace, the majority of people on MySpace are having fun and meeting great new people who they otherwise would never have met.
Compared to a regular online dating service, MySpace is way above the bracket. It lets you customize an entire web page just for yourself. You have the option of including your own style within this page by adding music, your own custom background, pictures, blogs and more. Everything is instant, you don't have to wait for your profile or pictures to be approved. You can do whatever it is that you want on your page just to make it uniquely yours. Be assured that you can let people know you are single and you are here for dating and relationships by selecting these options in your profile. If you don't have a MySpace profile, get with the times. Sign up for free and take a browse on other profiles to get some ideas about how you can customize your own page. You will find out very soon just how addictive MySpace can become. Most of us who use it now, especially for dating and keeping up with friends, find themselves using it every single day. MySpace is the drug of choice for online junkies.
Where you might be leery of meeting new people on an online dating service, that fear is dramatically lessened when going through MySpace. If you think you have made a connection with someone special, you have the chance to really get to know someone through their profile and decide if you want to get to know them better. You can see what is important to them, what similarities you might share, who their friends are, you can even read the comments made by their friends on their own pages. For example, if a guy tries to contact me and I go to his page and see that all of his friends are no one but half naked women from all over the country and he has playboy models as the backdrop for his profile, I am quite sure that this man is not the kind I really want to associate with. His personality has been scattered all over his profile, he is only interested in the physical side of women and this person is not for me. But he may be right for someone else. You can tell if someone has a good selection of close friends around him or her which is always a good sign. Someone who has a close network of friends is better than the anti-social individual you may want to steer clear of. But these signs are different for everyone which is why making a page to fit your personality is so extremely important.
To this day I have now heard of plenty of successful hookups through MySpace, all from very close friends! I know of couples who met on MySpace and are still together, completely happy with each other. I do believe we have entered a complete turning point for online dating. No longer will we take some wacky personality test and allow a computer to match us to our perfect mate. Don't be fooled, those chances are much more slim. You are more likely to find someone just for you on MySpace.
Have any comments? Post them below. Be respectful and courteous. Rude remarks and slander of any kind will be removed.