Free Love Letters!
Please feel free to browse and enjoy the series of love letters we have created for you, straight from the Advice Diva Team! These letters were fully customized by our staff and free for anyone to use for personal use. Any copying and posting of these letters on commercial sites is strictly prohibited (except for the Shakespeare of course).
If you find a letter you like, all you need to do is copy and paste the letter to your own computer and fill in the blanks! But for a personal touch, we recommend copying the letter onto paper using your own handwriting. Handwritten letters offer a more personalized touch. You lover is also more apt to read every word. Emails get tiring to read and they also take away some of the flare. A handwritten letter is the way to go. Make sure your spelling is on the mark and your handwriting is legible! We also carry a large selection of popular
Famous Love Quotes
AND
Famous Love Poems
you can use in your own letters for an added drop of affection.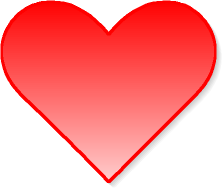 A TIP! If you are delivering a hand written letter, it is always best to "write" rather than "print" the letter.
| | | |
| --- | --- | --- |
| New Love | Still In Love | Marriage |
| Forgive Me | Secret Admirer | I Miss You |
| For a Woman | For A Man | Shakespeare |
Send us YOUR idea for a Love Letter.
Let Us Know What Category It Should Be In Or Suggest A New One! If we think it's any good, we will post it!

Email Address : RebeccaS @ advicediva.com
Note : do not put any blanks in the email address. We did this to reduce the amount of spam.