We are home of the Original and Best Selling
"How to Get Your Ex Back" Click Here
Prevent Premature Ejaculation
My Story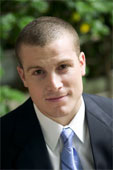 Hi, my name is Simon Taylor and I had suffered from premature ejaculation for years. My story on how I overcame premature ejaculation may interest you.
I am 29 years old and had been in numerous relationships in my 20's. In each and every one I experienced that horrendous moment when I prematurely ejaculated. If you had experienced it as many times as I have, you would know it is embarrassing and disheartening. Of course it is also frustrating to end a pleasurable moment of intimacy so quickly.
---

Romantic Dates
We have categorized our fabulous date ideas into three main sections:
Expensive Dates
Affordable Dates
Cheap Dates (ha!)
Select from the appropriate category below. We hope you like our date ideas. They are the best romantic dates we could conjure up! Maybe you have some great date ideas of you own! Go ahead and email me with a date that swept you off your feet.


Click here if you can afford those fabulous and slightly expensive (okay, REALLY expensive) super suave dates.


Click here for some great date ideas that most of us can afford on a regular basis. These dates won't break the bank.


Click here if you are a little on the broke side but you still want to show your sweetie a good time. If those nsf charges are piling up, you might want to find some free ideas.
Dating Etiquette and Manners Whether you are male or female, there are certain rules of etiquette which should be followed especially on first dates. As time wears on when you are building a relationship with someone, you can ease up on the formalities. But when you are dating someone new you should really show that you were raised right. First impressions on a date are very important. You are being judged by your partner right from the beginning. Make this a time for you to shine. Be gracious, hospitable, courteous and chivalrous.
Etiquette tips for men:
Dress well for the occasion. Be well groomed. Put one small spray of cologne on the back of your neck. She will smell it if she goes for that hug.
Pick her up in your car instead of meeting her somewhere UNLESS she insists on meeting you out.
Make sure your car is clean, have it detailed if needed. It shouldn't smell like dirty sweat socks.
Open the car door for your date and hold her hand while she gets in. This is a big bonus, it makes a woman feel special.
If it is raining, drop your date off in front of your destination or have the car valeted. If there is no valet on duty to open her car door ask her to sit tight. Jump out of the car and run around to her side to open the door for her. This is an act of chivalry which is rarely done but women love it. Always let her sit in the car and open her door for her. Also, if you park and walk to your destination, do not park too far away if the destination is a formal one. Especially if she is wearing stilettos.
Open all doors for her. If she is a dominant woman, she will not allow you to open the door and she will open it herself because she is used to control. This is okay, let it slide.
When going to a table, let her walk in front of you following the hostess and let her choose the seat first. Do not automatically jump into the dominant seat as many of you alpha males do. She might take it. If she is aware of the dominant seat issue, she will probably let you have it if she is of conscious mind. (The dominant seat has the best view of the entrance and the open room).
Immediately upon sitting down place your napkin on your lap.
Never be rude or demanding to any wait staff, it is an automatic turnoff and signifies your arrogance.
Refrain from putting your elbows on the table.
If you don't know how to use utensils and when to use the appropriate ones, I am sure you can find dining etiquette resource using a Yahoo! search, or Google.
Ask what your date will be having and order for her.
Learn how to initiate and complete the wine tasting portion of the dinner if you are having wine.
Try not to get completely hammered.
On a first date, don't go for the tongue down the throat. A simple kiss will do. Try not to grope or molest her right away. You might never hear from her again! If she molests you....its your call.
Don't invite yourself in when dropping her off. Let her invite you in if she wants to.
Super romantic tip: If you like the girl, instead of calling her the next day, send her flowers!
Don't notice other women while you are out on a date, and do not flirt with other women ever.
Etiquette Tips for Women:
Dress well for the occasion and be well groomed. Be careful not to overdo the perfume. If you are used to a particular scent, you might not smell it anymore. But if you douse yourself in it, your man might find it hard to give you a hug.
I can't stress this enough...dress classy. Do not dress like it's amateur night at the local gentlemen's club.
Instead of crossing your legs, let them fall to the side and cross your ankles. This will help prevent you from accidentally kicking him underneath the table which we always tend to do.
Let your date open any doors for you when you approach them. Most guys like to do this.
When being seated at a table, identify the dominant seat and let your date have it while you sit across from him.
If your date is treating you to dinner, try not to order the most expensive thing on the menu such as the surf and turf. Do not presume that he has hundreds of dollars to spend.
Let your date pick the bottle of wine if you decide to enjoy some wine.
If you go out after dinner, offer to buy some drinks or the movie ticket, etc etc. If he is a keeper, he will never allow such a thing. But then again, he may want to but could also be financially strained so you never know. After you date for a while, things will even themselves out and you can treat him to dinner.
Do not get absolutely smashed on your first date. Drink in moderation.
Do not consent to sex on the first date. Don't even let him make it to first base.
Remember your etiquette as listed above in the men's section when going out to dinner. Be neat when eating as well. No one likes to see another person eating with sloppy habits. Remember to bring your fork or spoon to your mouth; don't bring your mouth down to your plate.
Bring some gum or breathmints with you. But don't be caught chewing your gum too loudly, or with your mouth open or snapping it. Hard core gum chewers are super annoying.
Do not flirt with other men to get your date's attention, this just looks trashy. Do not notice other men while you are out on a date either.