We are home of the Original and Best Selling
"How to Get Your Ex Back" Click Here
Dealing With Break-Ups
- How To Get Your Ex Back Fast
My Story

Hi, I'm Chase Oliver and I'm 32 years old.

I was engaged to a woman named Sara, whom I was in love with more than anything...

And one day, completely out of the blue - she broke things off

She said she wasn't ready and that she needed time, and she didn't know how long it would take.

I was completely devastated. I mean, we had even had names picked out for our future children!

My whole world was flipped upside-down.

But then something very strange happened... Read the Rest


---

For Those of You With No Bank Account!
If you don't have the money but you want to indulge your special sweetie by spoiling them with some amazing date ideas, feel free to browse our list of cheap romantic dates that anyone can afford! Most of the time they are free, you just need to be creative.
#1. If the weather permits, plan for a picnic.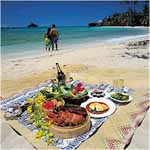 Not enough people do this! It is truly one of my favorite ways to spend an afternoon with my significant other. You don't have to break out the champagne and carry a fancy picnic set complete with champagne flutes (God knows you can't afford it even if you wanted to). But simply throwing a soft blanket on the grass and bringing with you whatever non-moldy food you can find in the fridge can be utterly romantic. Find a location in a serene park or quiet beach. Make sure the day is sunny with no chance of rain. Unfold your blanket and lie in the sun together. You can enjoy some nibbles and then curl up with each other in the warmth of the sun or bring a book (each of you) and be happy that you are side by side and enjoying the beautiful natural surroundings.
#2. Find the best location for a sunset.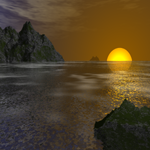 No matter where you are in the world, the sun is always there, and a sunset is always free (unless you are so close to the north or south pole and it never sets, or rises - if that is the case, move.) The best location for a sunset would be overlooking a body of water or a natural location in a high point of elevation. This is beneficial so that your sunset is not blocked by any obstacles such as tall buildings. It gives you a clear view of the horizon which enables you to clearly see the sun setting into the horizon. You can watch the sun set on a blanket or in your car. No matter where you watch it, stay close and hold your lover in your arms while the day fades into twilight.
Are Your Dates Boring?
If one more guy asks me out for dinner and a movie I'm going to smack him!
There are so many other things we could do. Check out these creative dates.
#3. Take a bike ride together in fun area.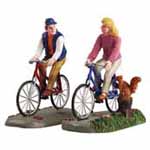 This is a perfect free date as long as you both have bikes! It is always fun to do something active together. This sort of day out is best done on a quiet road or in a small town. Better yet, a bike ride through a natural setting on a trail or back woods kind of town is perfect. If you have enough nickels and dimes rubbed together, you might even want to stop somewhere small and local for some ice cream or root beer floats (my favorite!) to cool you off. I love this sort of date because it has enough cheesiness in it for you both to look back on and laugh. It can be so much fun! Many of us have not ridden a bike in a while so starting off can be a little wobbly and silly. This just adds to the entertainment. If you are somewhat of a bike guru, don't expect your date to keep up with you. Keep a nice slow pace in case your date doesn't feel too comfortable with speed or bumpy terrain.
#4. Outside of the city, enjoy a day hike.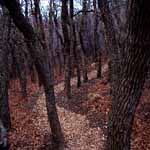 Who doesn't love a good hike in nature. In almost every part of the world you can find good marked trails for a nice day hike. It can be through a protected forest, landscaped gardens or a climb up a small and easy mountain. You never have to pay for a day hike through nature. Just pack up some bottles of water and some nibbles to keep your energy up. You might even want to pack a blanket if you find a perfect setting to take a break on. Often you come across natural springs or flowing rivers. If you know one will be around and the weather is right, bring your bathing suit! Who knows what kind of trouble you can get yourself into. Not only will the surrounding scenery be romantic, you will have the chance to really get to know one another. Walking along side by side will help you to talk about anything and everything because of all the energy you will be using and creating. A perfect way to get to know each other!
NO MORE DULL DATES!!!
Are you tired of the same old dates? Come on. They are lame!
If you really want to spice things up and impress your sweetheart,
try out these 300 Creative Dates.
#5. Row her around in a row boat.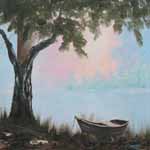 I am sure many of you women know exactly where I got this one. The book was great but when I saw the movie, The Notebook, and I saw Noah and Allison in the row boat I was moved. Soon thereafter was my favorite scene, the kiss. Oh, how romantic was that scene. You should take the time to reenact this wonderfully romantic moment with your lover. Imagine how special your girl would feel if you were rowing her around in a small quiet lake with no one around but you and the birds. She would feel as moved as Allison did. You should know somebody who knows somebody who has a row boat you can borrow. And do not confuse a row boat with a canoe either. A row boat will give her more room to sit without getting wet and it also lets you do all of the rowing while she gets to sit comfortably and feel pampered.
#6. Attend a poetry reading together.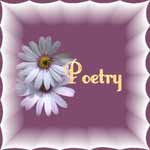 Not all poetry is romantic and truth be told, most poetry readings are riddled with the problems and confusion that that everyone faces in the trials of life. But that doesn't mean that attending a poetry reading is not romantic. It is. It shows her that you have a profound side to you that should be explored and that you are more than just a regular date. Most poetry readings take place in a cafe or bar and most of the time there will be no cover charge. These are starving artists we are talking about and most of them come for free and perform with an open mic style venue. Not many listeners would attend if there was a cover charge. And poets want to be heard. Ordering one beer or two won't completely break you. And that is all you will have to pay to enjoy a night of poetry and romance.
300 Dates for $20 or Less
If you think romantic dates have to cost an arm and a leg
then you obviously haven't been on any of these creative and fun dates.
#7. Take a long walk along a beach or a river.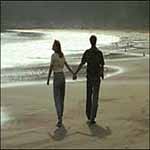 As I said, long walks encourage the shyest of companions to open up and reveal themselves. You can't find a better place for a nice long walk than that along a beach, river or around a lake. Even man made reservoirs often have walking trails along side them. If you are new to each other, you will almost always end up holding hands so its a great way to get things warmed up between you. If you and you lover have been together for some time, initiating a walk along the water will tell him or her that you still care, that you still want to be with him or her and that you still are in love. It shows your interest and your desire to be with him or her on a unique one on one basis.
#8. If you are intimate, enjoy a long bubble bath.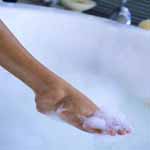 All women have bubble bath somewhere in their sea of bath products waiting to be reopened. We all carry large amounts of bath and beauty products at any given time so the chances are that you won't even have to buy the bubble bath. But what would make a bubble bath extremely romantic is if you went ahead and splurged on one rose. Take the petals from that rose and flower your bath water with them. Add bath oil if desired or even perfume for some scent. Scrounge up all the candles you can and place them around the bathtub. If you have a bottle of wine handy, bring some wine in with you. Take turns massaging each other's feet while in the tub and casually enjoy your wine...and your nakedness!
8 No - No's
Do you know the 8 things you should NEVER do
on a first date (and most other dates)?
If not, you better find out before it is too late.
#9. Fireworks are free, all you need is the blanket and love.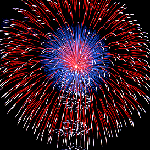 During the summer and all year round in warmer climates there are fireworks blasting all of the time, usually on Saturdays. Fireworks are not just for the fourth of July. You can find out where some fireworks might be displayed from locals, the Sunday newspaper or even online. For example, on the beach I live at we have a fireworks display every Saturday evening, and they are great! You don't have to pay to see fireworks so why not make a date out of it? All you have to do is supply the blanket and a warm pair of arms. You might even want to bring an additional blanket so the two of you can cuddle up underneath and play footsie. This is another great place to bring a bottle of wine of you have it. Just make sure you can get home safely.
#10. Invent love with a rooftop dinner or lunch.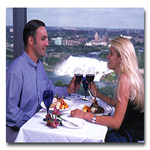 I was inspired by this date by my good friend and photographer in Houston. This date works well if you live in a large city. Don't tell them I told you so but very often, large buildings in the city will leave their roof top doors open. Sometimes by accident and sometimes by policy. Before the building shuts down, you could quietly bring a folding table to the roof and set the table for two. Arrange for a romantic roof top dinner where the beautiful cityscape can be seen all around you. You should make sure that both of you get inside the building before it closes. You won't be able to cook dinner there so bring it along with you in a portable container. Bon appetite!
Romantic Dates Home
For those of you with big bank accounts....
For those of your with regular bank accounts....