We are home of the Original and Best Selling
"How to Get Your Ex Back" Click Here
Prevent Premature Ejaculation
My Story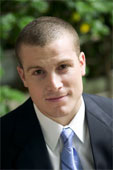 Hi, my name is Simon Taylor and I had suffered from premature ejaculation for years. My story on how I overcame premature ejaculation may interest you.
I am 29 years old and had been in numerous relationships in my 20's. In each and every one I experienced that horrendous moment when I prematurely ejaculated. If you had experienced it as many times as I have, you would know it is embarrassing and disheartening. Of course it is also frustrating to end a pleasurable moment of intimacy so quickly.
---

Hero by Enrique Iglesias
Press the play button in the middle of the screen and see description below. (Sometimes the Youtube video doesn't always show up right away, just wait a sec.) Sorry, due to copyright we cannot display the lyrics.
Hero contains some of the most beautiful lyrics that were ever harnessed together in a romantic song. And Enrique sings his infamous ballad with such emotion and conviction. This song gives me goosebumps from head to toe and in places you don't want to know. The video is an interesting work of drama. Starring Enrique and Jennifer Love-Hewitt, we are taken to some sort of romantic escapade by two lovers who appear to have stolen a great deal of cash. After our lovers have had their fill of each other, they meet what looks like a gang and crime boss and Enrique ends up dying for his love while Jennifer could have won an academy award for her overflowing grief. I think we could have done without the theatrics. The song is good enough to inspire strong emotions. It is so good that this dramatic video was never needed. But it is still here for us to enjoy.

See All Romantic Songs
What do you think of this video/song?