We are home of the Original and Best Selling
"How to Get Your Ex Back" Click Here
Prevent Premature Ejaculation
My Story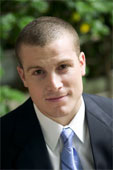 Hi, my name is Simon Taylor and I had suffered from premature ejaculation for years. My story on how I overcame premature ejaculation may interest you.
I am 29 years old and had been in numerous relationships in my 20's. In each and every one I experienced that horrendous moment when I prematurely ejaculated. If you had experienced it as many times as I have, you would know it is embarrassing and disheartening. Of course it is also frustrating to end a pleasurable moment of intimacy so quickly.
---

Romantic Resorts, Inns, B&B's and Lodges in Mississippi
The Monmouth Plantation, Natchez, Mississippi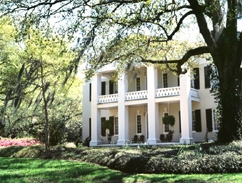 Monmouth Plantation, a National Historic Landmark, is a small luxury inn featuring 30 beautifully appointed rooms and suites, each having modern conveniences such as a private bathrooms, televisions, and WIFI in each room. Built by John Hankinson in 1818, Monmouth was purchased by General John A. Quitman, a hero of the Mexican War, in 1826 and remained in his family for nearly a century. After several decades of decline in the 20th century, Monmouth was returned to its antebellum magnificence by its current owners, Ron and Lani Riches. Monmouth's beauty and elegance have earned it a Four Diamond rating from AAA, and places on Condé Nast's 2006 Gold List and Travel + Leisure's 2006 Top 500 Hotels of the World: both Glamour magazine and USA Today call the antebellum inn one of the 10 most romantic places in America. Additionally, Zagat has named Monmouth "One of the Top 50 U.S. Inns & B&Bs" and American Historic Inns says it is "One of the Top Ten Most Romantic Inns of the Year." Monmouth Plantation has received acclaim in editorial coverage from numerous major publications. Architectural Digest praises its "spirit of respectful, though not dogmatic, authenticity" while Gourmet magazine declares it is the "most luxurious accommodations in Natchez." The New York Times agrees, calling Monmouth "Natchez' most elegant hotel." According to Zagat, Monmouth is a "classy B&B that earns Mississippi's top overall rating" and the Los Angeles Times says "its 26 carefully coiffed acres unfurl flawlessly with fountains, gardens, ponds, oaks and Spanish moss." And the Wall Street Journal describes Monmouth's restaurant simply: "Think Southern opulence." Monmouth is located in Natchez, Mississippi, only a few hours north of New Orleans, and is a member of Small Luxury Hotels of the World, Historic Hotels of America and Select Registry's Distinguished Inns of North America. Condé Nast Johansens also recommends Monmouth.

Visit The Monmouth Plantation Website

Just Using One Of The Secrets In The Travel Secrets Guide Could Save You Hundreds, Even Thousands, On Your Next Trip Or Vacation.
Click Here To Learn More!
The Fairview Inn, Jackson, Mississippi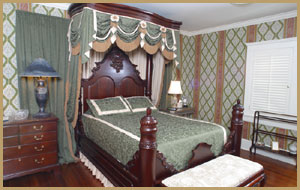 The Fairview Inn & Restaurant, the premier Mississippi Bed and Breakfast, welcomes you to enjoy its stately elegance. A unique Bed and Breakfast experience awaits you in our 1908 Colonial Revival mansion, one of the few architecturally designed homes of that period remaining which exudes the rich history of Jackson, Mississippi. Experience the best in Jackson, Mississippi dining, right here in Fairview Inn Whether your travel to Jackson, MS is for business or for pleasure, our professional staff and luxurious surroundings will greet you with the comfort and southern hospitality you desire. We offer ideal accommodations for leisure or corporate lodging in Jackson, Mississippi. We also feature direct high speed internet access in all guest rooms and wireless internet in the restaurant area. Despite its architectural and historical significance, Fairview is not a museum but an everyday home. The amenities at Fairview combine to provide its guests with an atmosphere of comfort, beginning with the formal garden of box hedges and lilies that displays a statue of La Baigneuse by French sculptor Jean Baptiste Allegrain. The foyer has original oak woodwork on the columns, moldings and stairs. A portrait of owners and hosts, Bill and Carol Simmons, dressed in vintage clothing, hangs over the antique Louis XV marble mantel imported from France. The study doubles as both a sitting and conference room and features quartersawn oak paneling, Tiffany lamps, a Herschede grandfather clock, a collection of miniature pewter soldiers, oil paintings, and a large Civil War library including many first editions.

Visit The Fairview Inn Website

Travel Agent Reveals Simple And Highly Effective Strategy How To Get Free Airline Tickets and even FREE Vacations!
Click Here To Learn More!
Anchuca Mansion, Vicksburg, Mississippi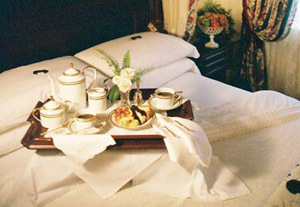 Anchuca, a Choctaw Indian word meaning "happy home," is one of the most significant antebellum homes in Vicksburg, Mississippi. Listed on the National Register of Historic Places, this impressive Greek Revival landmark represents the first columned mansion in Vicksburg and the first historic home to become one of Mississippi's finest bed and breakfast inns. Surrounded by stately live oaks and located in the heart of Vicksburg's Historic District, Anchuca was built in 1830 by local politician J. W. Mauldin. In 1847, Victor Wilson, a local coal and ice merchant added the columned front and the two-story dependency in back. Standing proud through the Siege of Vicksburg in 1863, the house was put into service providing shelter for those who had suffered severely through the War. Stay two nights in one of our luxurious Master Suites located in the main house. Gracious meals served in our Garden Room for breakfast, lunch, and supper (Thursday - Saturday). A guided tour of the mansion and gardens, a tour of a National Landmark, the Old Court House Museum, A copy of "A Taste of Anchuca" cookbook, and a tour of one of our countries most prestigious National Parks, The Vicksburg National Military Park are also included. Get the ultimate in relaxation poolside and experience fine Southern hospitality at its best. Anchuca, It's what you've been dreaming of!

Visit The Anchuca Mansion Website

Click here if you would like to list your romantic establishment.