We are home of the Original and Best Selling
"How to Get Your Ex Back" Click Here
Dealing With Break-Ups
- How To Get Your Ex Back Fast
My Story

Hi, I'm Chase Oliver and I'm 32 years old.

I was engaged to a woman named Sara, whom I was in love with more than anything...

And one day, completely out of the blue - she broke things off

She said she wasn't ready and that she needed time, and she didn't know how long it would take.

I was completely devastated. I mean, we had even had names picked out for our future children!

My whole world was flipped upside-down.

But then something very strange happened... Read the Rest


---

Romantic Resorts, Inns, B&B's and Lodges in New York
Spa Mirbeau, Skaneateles, New York

Perfect for a Romantic Getaway or a short escape with friends, Mirbeau Inn & Spa blends gracious hospitality, award winning dining and a world class Spa into a relaxing vacation experience. Located in New York's Finger Lakes Wine Country, Mirbeau takes you to the French Countryside with old world French Country Architecture, sumptuous Monet inspired gardens and uniquely designed rooms complete with fireplaces, French tiled walk-in showers and oversized claw foot soaking tubs. It's the perfect location for a cozy Getaway or special vacation! Mirbeau Inn & Spa is located in the storybook village of Skaneateles (skinny-AT-liss) in central New York State's Finger Lakes Wine Country, about 20 miles southwest of Syracuse. The Spa resort is set on 12 acres of forested parkland, in the midst of a dense stand of 100-foot high spruce trees near Skaneateles Lake, one of the cleanest and most picturesque lakes in America. Skaneateles Village is located directly on the north shore of beautiful Skaneateles Lake, providing magnificent scenery and an unparalleled setting for hikes and peaceful strolls. Perhaps the most beautiful of all of New York's Finger Lakes, Skaneateles is one of the long, narrow, and deep glacier-formed lakes in Central New York. Quaint tree-lined streets border elegant well-preserved 19th- century homes, restaurants, antique shops, boutiques, art galleries and parks.

Visit Spa Mirbeau Website
Get Map
Just Using One Of The Secrets In The Travel Secrets Guide Could Save You Hundreds, Even Thousands, On Your Next Trip Or Vacation.
Click Here To Learn More!
Soho Grand, New York, New York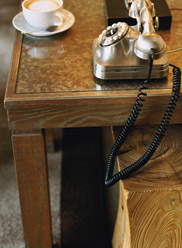 Soho Grand's 363 guest rooms are designed to have all the eclectic cool of hip downtown New York with the luxurious calm of an ultimate city getaway. The eight-foot expanse of windows offers views of the city at its richest, but the rooms' neutral palette and natural materials of wood, clay, canvas, and leather, provide a seductive escape from the bustle of the street. Soho Grand may be the best hotel in New York City to give the closeness you want to the city's atmosphere and room away to love it. How do you define a neighborhood that's also a New York lifestyle? SoHo, an acronym for SOuth of HOuston Street—the trendy district bordered by Houston Street on its north, Canal Street on its south, Broadway on the east, and the Hudson River on the west—means glamour, youth, luxury, shopping, and enterprise. We just say SoHo. Before it became an art and shopping mecca, SoHo had a very long city history—first as a residential neighborhood, then, during the 1800s, a commercial center, where the neighborhood's famous cast-iron warehouse buildings and romantic cobble-stone streets were built—housing such fashion staples as Lord & Taylor and Tiffany & Co. By the time the 1930s rolled around with a plan to run the Lower Manhattan Expressway through it, SoHo had become run-down and near-deserted. Of course, there is nothing cutting-edge artists love more than spacious real estate away from the uptown folds. In sprawling SoHo loft spaces of the late '60s, artists as diverse Chuck Close, Frank Stella, and Richard Serra started vital, bohemian art movement—and the neighborhood revival. Like today, art poured through the SoHo streets. Buyers, trendsetters, and intellectuals again flocked to the once-forgotten neighborhood. And where artists go, fashion follows. In the1990s, the neighborhood became a glamour capital, for chic stores, restaurants, spas, art galleries, and boutiques. Today Cipriani's, Prada, Chanel, Yohji Yamamoto, Bloomingdales's SoHo, and Apple's flagship store, are among the many that fill the storefronts along Mercer Street, Greene Street, Spring Street, Prince Street, and West Broadway. SoHo has become one of the most exclusive and sought-after residences in New York City. And the Soho Grand was the first hotel to bring luxury back to the neighborhood for visitors, partiers, celebrities, and friends.

Visit the Soho Grand Website
Get Map
Just Travel Agent Reveals Simple And Highly Effective Strategy How To Get Free Airline Tickets and even FREE Vacations!
Click Here To Learn More!
70 Park Ave, New York, New York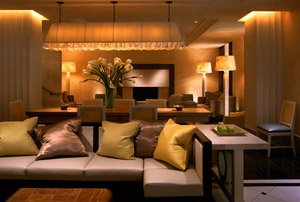 A haven of quiet luxury for guests to Live Life Well 70 park avenue hotel marks Kimpton Hotels' much-anticipated debut in New York and offers a haven of quiet luxury for guests seeking the ambience of their very own Park Avenue pied a terre - a New York luxury hotel that feels like a second home. Setting a new standard for comfort and style in boutique hotels, our midtown Manhattan hotel invites guests to Live Life Well. Fresh from an extensive multi-million dollar renovation under the direction of renowned residential designer Jeffrey Bilhuber, 70 park avenue hotel brings a distinct approach to design, an intimate style and gracious service along with state-of-the-art technology. Our New York luxury hotel is located at the corner of Park Avenue and 38th Street - in Murray Hill, a charming and friendly residential enclave that is set in the heart of midtown Manhattan. Central for business and leisure travelers, our luxury hotel is convenient to Grand Central Station and prime New York City addresses. Fifth Avenue shopping, Union Square, Bryant Park, the United Nations, Rockefeller Center, Broadway, museums and nightlife are all within easy walking distance.

Visit 70 Park Ave Website
Get Map
Click here if you would like to list your romantic establishment.