We are home of the Original and Best Selling
"How to Get Your Ex Back" Click Here
Prevent Premature Ejaculation
My Story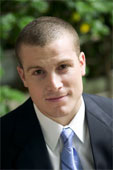 Hi, my name is Simon Taylor and I had suffered from premature ejaculation for years. My story on how I overcame premature ejaculation may interest you.
I am 29 years old and had been in numerous relationships in my 20's. In each and every one I experienced that horrendous moment when I prematurely ejaculated. If you had experienced it as many times as I have, you would know it is embarrassing and disheartening. Of course it is also frustrating to end a pleasurable moment of intimacy so quickly.
---

Romantic Resorts, Inns, B&B's and Lodges in Virginia
Bryce Resort, Basye, Virginia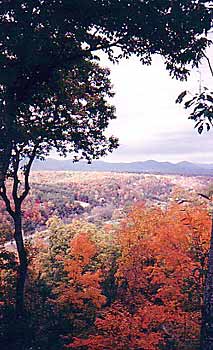 People have been escaping to the Bryce Resort area for fun and relaxation for nearly a century. This mountain hideaway began as a summer retreat called Bryceís Mountain Resort way back in 1909. By the late 1960ís it was transformed into a winter getaway as well, when its ski slopes opened to the public. Ever since, couples and families from the Washington, DC, area have been discovering this hidden gem: a beautiful lush valley nestled in the Allegheny mountains, just 2 hours from the Washington, DC, Beltway. (Click here for directions) Some stay a weekend, others spend a week, and quite a few canít bear to leaveótheyíre here for a lifetime. Rental accommodations range from mountaintop condos to golf course and slope-side townhomes to full-size homes in woodland settings. Visitors keep coming back to Bryce Resort for all sorts of reasons, in all four seasons. Some love the variety of family activities possible here, from the nation's first mountain tubing run , skiing (itís the best place in the mid-Atlantic region to learn how to ski), snowboarding, and snow tubing to golf, swimming, tennis, hiking, horseback riding, and lake activities. Others come to explore the historic and scenic Shenandoah Valley (weíre only 11 miles from the Old Valley Pike, aka Route 11). Towns and villages in the area date back to the mid-1700s, and the area was the scene of many Civil War battles during the Valley Campaign of 1864. Most of these towns have museums, old buildings and churches, and other historic sites (not to mention antique shops, galleries, and gift shops) just waiting to be explored. The beautifully preserved historic towns of Winchester (an hour to the north) and Staunton (an hour and 15 minutes to the south) are easy day trips from Bryce Resort. In between, the charming and historic towns of Strasburg, Woodstock, Edinburg, Mount Jackson, and New Market offer plenty to see and do, and all are between 20 and 45 minutes from Bryce. Civil War buffs in particular enjoy visiting the battlefields and museums in the area.

Visit The Bryce Resort Website
Get Map
Just Using One Of The Secrets In The Travel Secrets Guide Could Save You Hundreds, Even Thousands, On Your Next Trip Or Vacation.
Click Here To Learn More!
Lansdowne Resort, Lansdowne, Virginina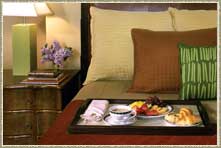 The AAA Four Diamond Award-winning Lansdowne Resort features 305 sumptuously appointed guest rooms and suites boasting new enhancements as part of our $55 million resort renovation. Each features rich fabrics, marble-accented bathrooms and the casual elegance of a country manor. Warm, vibrant colors, breathtaking views and thoughtful amenities provide everything you need for work or relaxation. Our 14 luxurious suites offer additional options, whether you require more space or wish to entertain clients in a stylish, private atmosphere of a hospitality suite. Championship golf, our sparkling Aquatic Complex, an exhilarating health club and world class spa are all yours to enjoy at Lansdowne Resort. Surrounded by the rolling hills of Virginia Hunt country and nearby Washington, D.C.ís landmarks, Lansdowne Resort offers plentiful leisure options for guests. Whether itís shopping, touring wineries, historic sites or the performing arts, Lansdowne Resort opens the door to extraordinary choices. Lansdowne Resort is the perfect weekend getaway. Quaint historic Leesburg offers a peaceful escape as well as exhilarating recreational pursuits. We place you just 40 minutes from the Nationís Capital, so that you can easily see the National Mall, White House and other famed attractions, all in an afternoon.

Visit The Lansdowne Resort Website
Get Map
Just Travel Agent Reveals Simple And Highly Effective Strategy How To Get Free Airline Tickets and even FREE Vacations!
Click Here To Learn More!
Ocean Beach Club, Virginia Beach, Virginia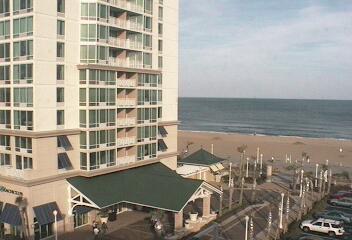 Newest Virginia Beach Luxury Vacation Destination. If it's possible for one incredible luxury resort to change your impression of an entire oceanfront, the new Ocean Beach Club hotel on the Virginia Beach oceanfront will do it. Ocean Beach Club is the shining star of the high-end move northward along the Virginia Beach oceanfront. This gorgeous resort affords its guests beautiful beach vistas wrapped in a relaxingKey West feel, with a wide range of stunning resort accommodations and wonderful amenities inside and out. Ocean Beach Club resort truly changes the way you think about oceanfront resorts. In fact, it's already changing the face of the Virginia Beach oceanfront. Towering above the Atlantic, this gorgeous Key West-inspired resort offers spectacular beach vistas, cascading waterfalls, oceanfront pools with a separate kiddie pool, a tiki bar and health spa, all set amid lush landscaping and views of the ocean in this quiet, upscale end of the resort area. On first sighting, the grounds of Ocean Beach Club will amaze you. But give it a few moments, and they will most certainly absorb you. Imagine soft, warm breezes and the relaxing image of lush landscaping and palm trees straight out of Key West. No matter when you visit Ocean Beach Club and Virginia Beach, there is always something to do. Surfing, parasailing, jet skiing, sport fishing, scuba diving and Boardwalk strolls are all right here. All levels of shopping abound, too, with fabulous boutique shoppes right across the street. Just 3 blocks down is more great shopping at 31Ocean, alongside the oceanfront King Neptune Park featuring national acts on two stages and a huge fountain of the park's namesake. Virginia Beach awaits. More than just a resort, this is a big city with plenty to see and do. Enjoy several concert venues featuring national acts, championship golf courses, tennis courts, the Virginia Aquarium with its IMAX Theater, Ocean Breeze Water Park and more. Enjoy dolphin tours during the summer, while winter brings whale-watching tours and drives on the Boardwalk for an amazing winter holiday light show.

Visit The Ocean Beach Club Website
Get Map
Click here if you would like to list your romantic establishment.